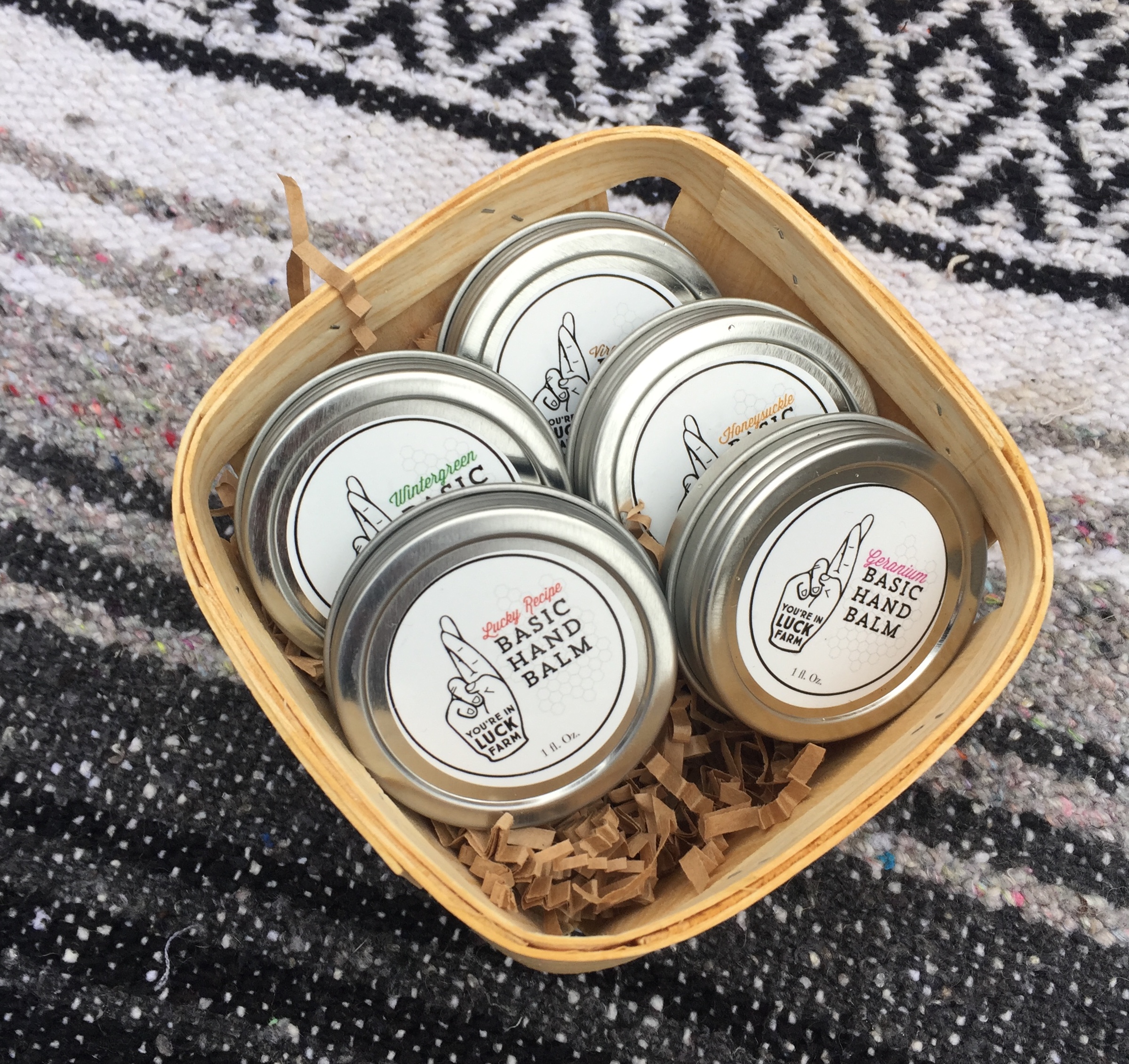 Basic Hand Balms
Our simple standard balm recipe is formulated to soothe and heal dry skin and to lock in natural moisture so that it is working for you all day long.
Matte, non greasy feel is perfect for climbers, makers, and all other hands at work!
Help us become Zero Waste! Products come in reusable glass and recycled plastic containers. Price includes a $1 container deposit that will be credited back to you when the container is returned or refilled.