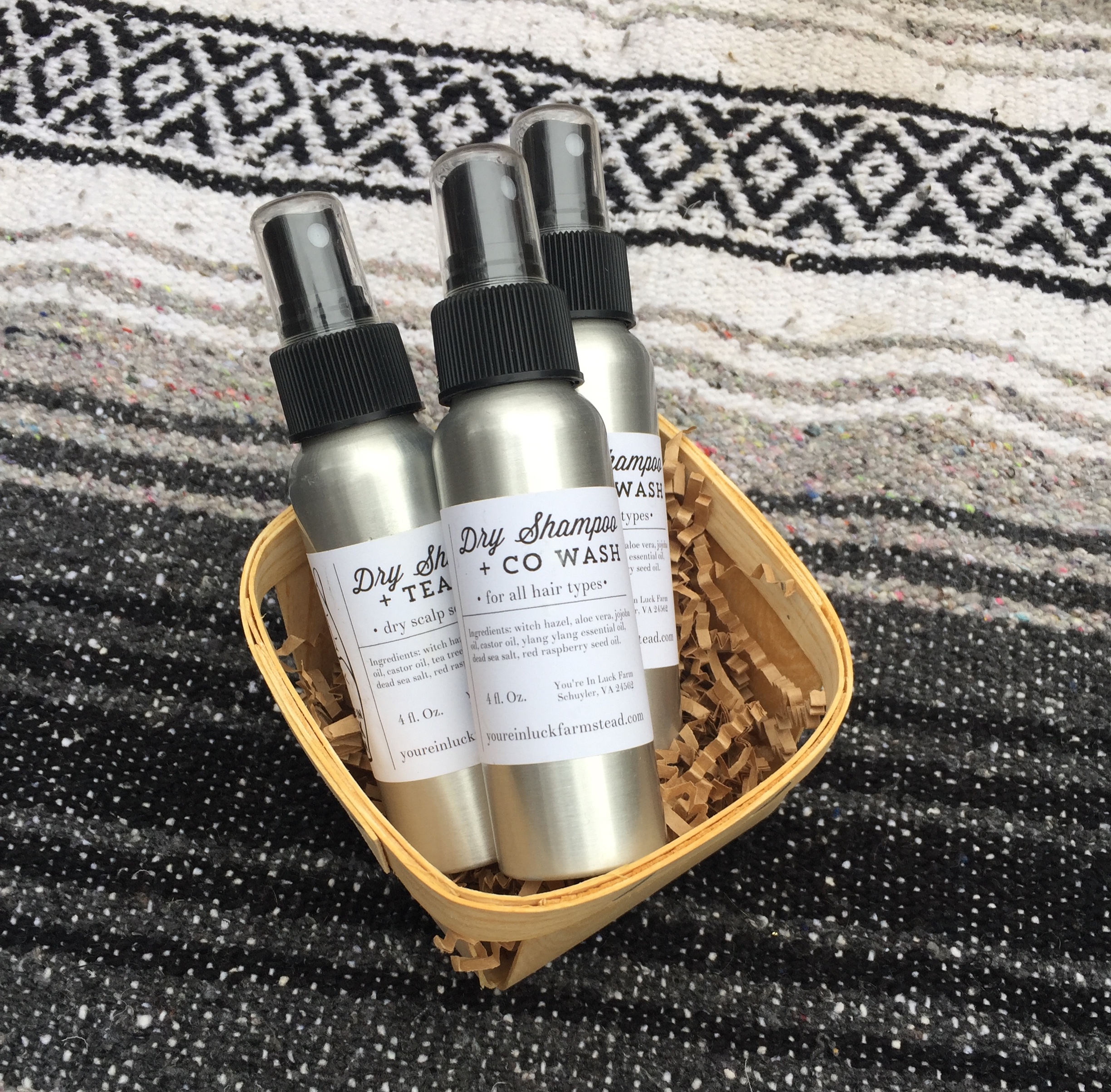 Dry Shampoo + Co-wash
This easy to use [ for all hair types ] Dry Shampoo is applied with a fine mist spritz and is a surprisingly effective liquid astringent and not starch based like many. This makes it easy to work into even the thickest locks and adds light texturization without any powdery residue.
Perfect to freshen up limp, oily hair on those busy days that we all know too well. Or cover your entire head of hair from root to tip and rinse in the shower for a restorative, alternative clean to harsh drying/sudsing shampoos.